Clavier-Werke offers lessons with classically trained and degreed teachers. We are a family business and consider our teachers a part of the family as well. We welcome you to join our musical family too! Read more about our amazing teachers below.
Susan Allen, Director
Both Locations
Clavier-Werke School of Music grew out of the thriving home studio of Susan Allen in Austin, Texas in the mid-nineties. Susan holds degrees from North Texas State University and the University of Texas.
Over the years, Susan has developed a curriculum based on sightreading, technique, ear training, theory and improvisation. She believes these elements should be a regular part of every lesson. Susan encourages her students to learn many styles of music and to perform as often as possible. Through this comprehensive approach her students become dedicated, accomplished pianists who enjoy a lifetime of music.
"My task is to inspire my students to practice and to present every lesson as a model for how to practice. As an educator, I believe I can have a positive and meaningful impact on the lives of my students. There is nothing more rewarding than witnessing the musical growth of each one and to see the excitement and joy they experience through their music."
Ms. Allen received the Top Teacher Award for outstanding instruction and leadership in piano education from Steinway & Sons for 2016, 2017 and 2018.
---
Maggie Allen, Assistant Director
West Lake Location
Maggie Allen, the Assistant to the Director of the Clavier-Werke in West Lake Hills, works in her studio office Monday – Friday, 10:00 – 6:00. Maggie is available to take messages for teachers and answer questions either by phone or in person. You can also turn your tuition payments of cash or check in to Maggie's office. Maggie can answer most of your general questions and requests such as directions and dates for festivals and signing up students for some events. Maggie holds a Bachelors Degree in Anthropology with honors from the University of Texas at Austin.
---
Nathan Allen, Assistant Director
Southwest Location
Nathan Allen, the Office Manager of Clavier-Werke South, works in his studio office Monday – Friday, 12:00 – 6:00. Nathan is available to take messages for teachers and answer general questions about lessons and scheduling either by phone or in person. Nathan lives in the Austin area with his wife Shauna and their daughters Riley and Colbie Rose.
---
Dalton Dudley, Theory Lab
Both Locations
Born and raised in Erie, Pennsylvania, Dalton earned his Bachelor of Music in music theory from Baldwin Wallace University in Berea, Ohio. He is currently entering his second year of studies at the University of Texas at Austin, pursuing his M.M. in music theory. On a performative side, Dalton primarily studied vocal performance, while also studying piano, allowing him to serve as both a vocalist and an accompanist for individual and group performances across a variety of genres. His studies in music theory have led him to pursue research in musical meaning, including analysis of leitmotivs in twentieth century staged-works, as well as examining musical parameters of pop and country music. Dalton has taught aural skills classes, implementing a variety of different approaches to ear training and sight-singing, as well as tutored music theory in close, one-on-one settings, allowing him to tailor specific needs to individual students and prepare them with the skills necessary to succeed in all avenues of music. As a teacher, it is his belief that all students share a strong capability of learning and growing and values the differences in learning styles that all students bring to the classroom.
---
Jessy Eubanks, Theory Lab and Composition
West Lake Location
Jessy Eubanks is a composer and multi-instrumentalist who recently joined the Clavier-Werke Theory Lab. She will soon graduate from the University of Texas at Austin with a Bachelor of Music in Composition and a Minor in Business. With a background in voice, percussion, piano, and violin, Jessy understands how music theory, ear training, and musicianship are applicable and vital to all musicians. She has studied composition with Yevgeniy Sharlat, Russell Podgorsek and Blaise Ferrandino, in addition to masterclasses with Jennifer Higdon, David Ludwig and Derek Bermel. Most recently she composed an opera, XOR, which premiered in the Cohen New Works Festival. Jessy is also an audio engineer at the Butler School of Music.
As a teacher, Jessy believes it is important that students feel comfortable and confident. She understands that a foundation in music theory along with discipline, attention to detail, and responsibility are the keys to a fulfilling musical journey.
---
Jeffrey Fratus, Guitarist
West Lake Location
Hailing from the foothills of the Great Smoky Mountains, Jeffrey Fratus (pr. Fraytis) was raised in the small city of Knoxville. He began taking guitar lessons at the age of six. Throughout his formative years, Jeffrey studied predominantly in the classical vein, but also enjoyed playing and singing on the steel string some of his favorite folk songs. In high school he was a member of a Knoxville band that played in and around the East Tennessee valley.
At the age of seventeen, Jeffrey received a guitar performance scholarship to attend music school at Middle Tennessee State University, right outside of Nashville. After graduating in four years, he immediately went on to accept a graduate assistantship and full scholarship to CCM, the music conservatory at the University of Cincinnati. It was during his time at CCM that Jeffrey was able to realize a love for the art of pedagogy, due mainly to the inspiration given him by Clare Callahan, who is one of the guitar world's most renowned teachers.
Benjamin Franklin once said that, "Genius without education is like silver in the mine." It is Jeffrey's goal as music instructor to help his students realize the silver that lies within them in order that they might uncover it and refine it into something beautiful. There is an unlimited wellspring of potential in everyone. Jeffrey aims to help his students dig deep enough to find it.
---
Sami Froncek, Pianist
Southwest Location
Sami Froncek has established herself as a performing solo and collaborative pianist and a teacher in the state of Texas. Ms. Froncek holds Bachelors and Masters Degrees from Baylor University in piano performance. She loves mixing concerts of the standard repertory that non-musicians recognize with new and relevant works, from Bach to Rautavaara.
Ms. Froncek has spent the past two years researching and studying in Belgium. As part of her research, she completed a post-graduate diploma at the Royal Conservatory of Antwerp. She received a Fellowship from the Belgian American Educational Foundation and was also a finalist for the Fulbright study/research grant.
Even though she considers multiple places home, Ms. Froncek is from small-town Derby, Kansas where she graduated first in her class from Derby High School. It was here that she began teaching, beginning with swimming for her club team, academic mentoring, French horn lessons, and piano lessons. She later maintained a small private piano studio throughout her undergraduate and master degrees, and afterwards served as a faculty member of Dallas/Music, in the Park Cities area of Dallas, and the Sugarland School of Music, in Houston, Texas.
She is on piano faculty at the Mt. Blanca Summer Music Conservatory in Alameda, Colorado. This summer, she will be returning to Europe, and she will be stopping in Belgium to restock her chocolate supply.
---
José Ramón García, Pianist
Southwest Location
José Ramón García is a concert pianist from Spain, currently living in the United States since 2015. He holds a master's degree in piano performance at Sam Houston State University and is currently completing his doctoral studies in musical arts degree at Butler School of Music – University of Texas. His trajectory as performer and teacher has been recognized by both institutions, where Jose Ramon was offered full scholarship and positions as graduate teaching assistant as well as one year as lecturer-pool faculty.
His performing experience includes solo recitals as well as chamber music in venues all around the world. He has performed as concerto soloist with orchestras such as the Symphonic Orchestras of Galicia and Valencia, Çukorova State Symphonic Orchestra, International Orchestra "Virtuosos de Madrid" and Parnassós Orchestra in Monterrey.
Jose Ramon has been awarded in more than thirty national and international piano competitions. Some of his latest and most important awards include the First Prize at the International Piano Competition "Spanish Composers" in Madrid, Second Prize at International Piano Competition "Frechilla Zuloaga" in Valladolid, Third Prizes at International Piano Competitions "Parnassós" and Ciudad de Ferrol and Fifth Prize, best Spanish Classified and best compulsory work at the International Piano Competition "José Iturbi" in Valencia.
As a way to connect with other musicians, José Ramón attends piano and chamber music festivals worldwide. More specifically, he has been invited with full scholarship to Pianale International Academy, Bowdoin International Music Festival, Gijón International Piano Festival or Miami Piano Academy where he has had the opportunity to receive masterclasses from the most prestigious professors and performers of the international music scene.
---
Rachel Garner, Cellist
Southwest Location
Rachel A. Garner, a San Antonio native, has been playing cello since she was 10 years old. She recently received her Bachelor's of Music in Cello Performance from Texas State University. At Texas State she maintained the position of principal cellist of the Texas State University Symphony Orchestra for 4 years. Additionally, she participated in Texas State String Project as a private lessons teacher. Rachel is actively involved in the music community through her string quartet, as a sub for Laredo Philharmonic, and as a guest artist with several local music groups. Rachel is a guest artist on local Austin band The Antiques premier album "If you have to ask." Currently Rachel teaches in San Antonio and Austin.
As a teacher, Rachel believes in cultivating all aspects of the young musician. While technique is the focal point of each lesson Rachel also incorporates music theory, aural skills, and music history. She believes these are all vital aspects of a well rounded musician. Her teaching style is best described as nurturing and adaptive to each student's unique needs. Rachel enjoys teaching all ages and levels.
---
Jim James, Pianist and Performance Event Coordinator
West Lake Location

Dr. Jim James grew up in rural Iowa , where he began his piano studies at the age of 7. He holds a Bachelor of Music Degree in Piano Performance and a Bachelor of Arts Degree in English from Lawrence University in Appleton, Wisconsin, a Master of Music Degree from the University of Missouri-Kansas City and a doctorate in Piano Performance from the University of Texas at Austin. He also spent a semester studying at the École Normale de Musique in Paris, France. In 2002 Jim took first prize in the Badger Piano Competition of the Wisconisin Music Teachers Association, and received the Margaret Daniels and Jane Shephard Keyboard Awards at Lawrence University .
As a teacher, Jim focuses on giving students the musical and technical tools they need to confidently practice during the week. He also encourages students to think creatively and positively during their lessons so that they can see their daily practice can be more of a challenge and less of a chore.
---
Elizabeth Kilpatrick, Violinist
West Lake Location
Violinist Elizabeth Kilpatrick is currently completing her Bachelors degree in Violin Performance at the Butler School of Music at the University of Texas Austin. Elizabeth is on faculty at the Austin Chamber Music Center's Young Artists Program, is a member of the Central Texas Philharmonic and is the founder and current Artistic Director of the Butler School Collage Series. Elizabeth regularly collaborates with many professors and students at the Butler School of Music to produce high quality student concerts.
Elizabeth has given recitals throughout the United States and appeared as a soloist with the Schenectady Symphony Orchestra and the Skidmore Chamber Orchestra in Upstate NY. She is an alumnus of the Luzerne, Bowdoin, Manchester, and Meadowmount music festivals and has spent summers working with Ayano Ninomiya, Frank Huang, and Gerardo Ribiero. In addition, she has received chamber coachings from the American String Quartet, the Ying Quartet, the Talich Quartet, and the Miro Quartet. She has performed in masterclasses with Kathleen Winkler, Frank Huang, and Gerardo Ribiero and her former teachers include Michael Emery and Joana Genova Rudiakov.
Elizabeth is a former member of the first violin sections of the Glens Falls and Schenectady Symphony Orchestras and former violin faculty for the Michael Rudiakov Music Academy in Manchester, VT where she co-founded their Suzuki violin program. She has also taught for the University of Texas String project and has completed three levels of Suzuki violin training. Elizabeth is passionate about teaching and sharing the benefits of music with her students. She strongly believes in the importance of music and the arts in the lives of all people.
---
Felicia Kim, Pianist
Southwest Location
Felicia Kim holds a Doctor of Musical Arts in Piano Performance from the University of Maryland at College Park and M.M. and B.M. in Piano Performance from Baylor University in Texas (Pi Kappa Lambda). She has studied with Larissa Dedova, Krassimira Jordan, Andre Watts and Young Hi Moon. She worked with Guaneri String Quartet, YoYo Ma, Josheph Gingold and Rita Sloan for chamber music.
As a soloist and collaborative pianist Ms. Kim played throughout the United States including Washington D.C., Maryland, Virginia, Louisiana and Texas. She performed at the Bösendorfer International music Festival in Vienna, Austria and Bathurst, Canada. Ms. Kim received recognition from national as well as international competitions including: Russell Wonderick Piano Competition, New Orleans International competition, Alabama International competition, Baylor University Piano Competition, etc.
Ms. Kim served as collaborative pianist at Sam Houston State University. She has taught piano for 20 years in a variety of teaching setting. She believes the best teachers tailor their teaching to the needs of the individual student, rather than being welded in all respects to a single approach.
---
Daniel Kopp, Cellist
West Lake Location
Cellist Daniel Kopp is an active performer and educator in the Austin area. As co-founder and artistic director of Austin Camerata, he performs collaborations of chamber music, dance, storytelling across the city. As an educator, Daniel is on faculty at Clavier-Werke School of Music, Austin Chamber Music Center, and the University of Texas String Project. Outside of Texas, Daniel has had the pleasure of performing at such venues as Carnegie Hall, Tanglewood, Aspen, Kneisel Hall, and Orchestra Hall of Minneapolis. Highlights include performances as principal cellist of the New York String Orchestra Seminar and the Colorado College Summer Festival. Daniel graduated with a Bachelor's Degree in cello performance from Rice University, and Masters Degree in cello performance from the University of Texas in Austin. His principal teachers were Norman Fischer, Bion Tsang, and Cathie Lehr.
---
Lan Kratzke
West Lake Location
Lan Kratzke began her college studies as a piano student of Dr. Ray Luck on a Trustee Scholarship at Randolph-Macon Woman's College, where she became the music theory and ear training tutor and earned the Departmental Prize in Music. She transferred to The University of Texas at Austin and earned a Gilbert Scholarship to finish her BM in piano performance in 2005 under the direction of Dr. Betty Mallard. From Austin, she moved to Miami University of Ohio with a graduate assistantship and earned an MM in piano performance in 2007 under the direction of Dr. Siok Lian Tan. At MU, she taught two college courses in piano for non-pianist music majors, accompanied several string and vocal students, performed with the Miami University Graduate Piano Trio, accompanied the Adams Elementary Choirs, Talawanda High School Choirs, and Oxford Choral Ensemble, became the pianist at Faith Lutheran Church, earned the MTNA Student Achievement Recognition Award, and was recognized as a winner of the Miami University Concerto Competition. As an independent project related to her MM research in temperament, she built a clavichord. After graduating, Lan became certified in the Music for Young Children program and worked at the West Chester Academy of Music as a piano instructor for a few years before moving back to Austin, where she resumed teaching for Clavier-Werke School of Music, judged various ADMTA festivals, and worked on repairing pianos at Mollberg Piano Restoration in Blanco. She currently plays for Koenig Lane Christian Church and loves spending time with her two children, Drakeson and Millicent.
---
Sohee Kwon, Pianist
Both Locations
Ms.Kwon was born in Seoul , Korea and began playing the piano at the age of five. She graduated from Sunhwa Art middle school and high school there and after graduation, she studied at the Manhattan School of Music and Rutgers University under the tutelage of Daniel Epstein and Dr. Min Kwon. A recipient of Manhattan School of Music scholarship and Presidential Scholarship in Rutgers, Ms. Kwon was a semifinalist in the Heida Hermanns International Piano Competition and winner of both the concerto and chamber competitions at Rutgers. Upon graduation at Rutgers, she was awarded the Elizabeth Wyckoff Durham Award for excellence in Keyboard Studies. Recently, Ms. Kwon won third prize in the 2016 Ruth Barr piano competition.
Ms. Kwon graduated from Rice University in 2017 as a full scholarship holder under the tutelage of Dr. Jon Kimura Parker. An avid chamber musician, she has served as a member of the piano quintet in residence at Lincoln Center Stage. Recently, she was a semifinalist in both the Wideman International Piano Competition and the Ann & Charles Eisemann Young Artist Competition for Piano. Currently, Sohee is pursuing her Doctorate of Musical Arts Degree at the University of Texas at Austin with Dr. Andrew Brownell.
Ms. Kwon was a graduate teaching assistant at Rice University. She has taught piano to a diverse range of students of all ages and levels in Korea and USA. She finds that teaching has been the most rewarding part of her music career.
---
Jacqueline Lawrence
West Lake Location
Jacque Lawrence grew up in Texas and graduated from Houston Baptist University Summa Cum Laude with two Bachelors Degrees in Piano Performance and History. Jacque continued to study at Baylor University under Jane Abbott-Kirk and Dr. Lesley Sisterhen-McAllister and received her Masters Degree in Piano Pedagogy and Music History. She fell in love with music at an early age and has been teaching private lessons for nearly 10 years to students of all ages and levels in private studios and at home during her time in school.
Jacque focuses on not only having the students be able to play the music, but also how to love the piano as well as a wide variety of music. She incorporates theory, technique, sight-reading, and ear training into lessons to involve the students in learning and enjoying the music as much as possible. She encourages students to set aspirations for themselves or for pieces which they want to play, and helps them work towards their goals each lesson. Throughout the lesson, she hopes to inspire the students to be involved in the learning process and to think through the music for themselves allowing them to express their own ideas and develop their skills as much as possible.
---
Karli Leal, Violist and Violinist
Both Locations

Originally from California, Karli Leal began her musical education in high school under a wide variety of Russian and Eastern European violin and viola teachers, participating in statewide CMEA competitions and the National High School Honors Orchestra inColumbus, OH while also serving as a section violist in the Tulare County Symphony. She attended the University of Texas at Austin, where she received her BM in Viola Performance with Professor Roger Myers. Karli continued her studies at the College-Conservatory of Music at the University of Cincinnati, completing her Masters in Music Performance with professors Masao Kawasaki and Dr. Catharine Carroll.
Since 2004 Karli has played in both the United States and across Europe in numerous international music festivals, and played in a variety of ensembles over the years. Her diverse background allows her to connect on multiple levels with her students and determine what pace is best for each individual.
She loves to share her enthusiasm for playing string instruments with a wide variety of ages, and advocates the fusion of classical music with rock, heavy metal and other popular genres. With her students she ensures that all aspects of music education are brought together, so that the function of music theory, music history and technique can be applied to the performance side of playing. Through this she hopes that all her students gain knowledge of and appreciation for classical music that stays with them, no matter what direction their life may take.
---
Maria Lyapkova, Pianist and Guest Artist
West Lake Location

Dr. Maria Lyapkova maintains a versatile career as a pianist, keyboardist, chamber musician and educator. ​A native of Moscow, Russia, Dr. Lyapkova received her Doctor of Musical Arts Degree from The University of Texas at Austin and a Master of Music Degree from the Moscow State ​Tchaikovsky ​Conservatory. ​She feels equally at home performing on modern piano and historical keyboards including harpsichord and early fortepianos. ​Her extensive repertoire spans a period of five centuries with a special interest in contemporary music and undiscovered works. ​Lyapkova has appeared at music festivals around the world, including the Aspen Music Festival and School and the National Music Festival in the United States, "Spotlight on Young Musicians" in France, the "Music of Norway" Concert Series in Norway/Russia and "Pentatonic" in Russia. ​An accomplished collaborative pianist, Maria Lyapkova has performed with principals of orchestras such as the "Moscow Virtuosi" State Chamber Orchestra, ​The Bolshoi Theatre, San Francisco Ballet Orchestra and Vancouver symphony orchestra. Lyapkova has held collaborative pianist appointments at various prestigious music schools including a position at the Moscow State Tchaikovsky Conservatory and a full-time Staff Accompanist position at the University of Alabama at Birmingham. Currently, Dr. Lyapkova leads a comprehensive Piano Studio in Austin, Texas and presents masterclasses and recitals across the United States.
---
Giovanni Mera, Guitarist
Southwest Location
Giovanni Mera was born in New York City, and started playing the guitar when he was 8 years old. He holds a guitar performance Degree from the Crane School of Music, where he studied with Dr. Douglas Rubio and Dr. Lynn Mcgrath. While at The Crane School of Music Giovanni studied abroad in Madrid, Spain where he supplemented his musical studies under guitarist Astur Kirichian. He graduated with honors in 2007. In 2011 Mr. Mera received his Master of Music Degree in Classical Guitar from the University of Texas at Austin, under Professor Adam Holzman. He has had master classes with William Kanengiser, David Tannenbaum, Dr. Andrew Zohn, Bruce Holzman, The Miro Quartet and DuoMelis. Mr. Mera is currently residing in Austin, Texas where he has been teaching for over 10 years.
Mr. Mera is closely associated with the Austin Classical Guitar Youth Orchestra programs. He has prepared multiple students for entry into the ensembles and the UT Guitar Project. Giovanni is at home teaching all styles of guitar ranging from classical to electric. He is a passionate educator and seeks to bring out the best in all of his students.
---
Alex Ngo, Pianist
Southwest Location
Alexander Ngo Is a native Austinite and candidate for a Bachelors Degree in piano performance from Huston-Tillotson University where he is studying with Dr. Stephen Burnaman. Alex holds an Associate of Arts in Music Degree from Austin Community College, Austin, Texas. His former piano teachers are Carlos Fernandez and Dr Leslie Spotz.
He is an enthusiastic music educator with experience teaching many ages and levels of students. In addition to teaching piano, he enjoys teaching sight reading, music theory, composition and improvisation. He believes that learning piano should be fun and likes to teach in a creative and lighthearted way. He also enjoys animals, tennis, working with jewelry and trying new recipes.
---
Milla Nyaga
West Lake Location
Milla Nyaga is an accomplished pianist and experienced piano and music teacher. She has over 15 years of successful teaching experience with children and adults and over 10 years of performing experience in classical music. Her performances include a series of solo, concerto and chamber music concerts in Russia and the US. Milla has collaborated with many other instrumentalists and singers throughout her years of performing and teaching. Also, she assisted at universities and various venues as a guest pianist.
Ms. Nyaga graduated from Professional Music High School in 1999 in Tyumen, Russia, then in 2004 from Tyumen Music College. In 2008, she earned a Masters Degree in Instrumental Music Performance at Tyumen State Academy of Fine Arts where she also qualified as a Concert Performer, a Chamber Ensemble Performing Artist, an accompanist and a K-12 music teacher. In 2017 she earned a Masters Degree in Education with Specialization in Curriculum and Instruction with All-Level Certification in Music from Houston Baptist University.
When not teaching music, Ms. Nyaga enjoys reading, surfing, hiking, running and spending time with family and friends. She looks forward to working with prospective students and providing them with an enriching musical experience.
---
Jenna Quiroz, Vocalist
Southwest Location
Jenna Quiroz is a music educator from El Paso, TX. She earned her Bachelors Degree in Music Education with a choral emphasis and all level certification from Texas State University, where she is currently pursuing her Masters Degree in Choral Conducting. Jenna's passion is educating those of all ages as her students have ranged from six to sixty. Ms Quiroz is a first place winner of the ACDA Choral Conducting Competition. She has worked with the Austin Children's Choir, the Hill Country Youth Chorus and the Cantamus Youth Chorus for which she serves as the Associate Director. Ms. Quiroz has also served as Associate Director for the Texas State University Women's Choir and currently serves as the head Director for the Texas State University Treble Chorus.
Ms.Quiroz' teaching goal is to create a safe space for expression, creativity and growth through music.
---
Stephanie Reyes, Vocalist
Southwest Location
Stephanie Reyes graduated with a Masters Degree in Choral Conducting in December of 2016 from Texas State University, where she also received her Bachelors Degree in Vocal Performance under the direction of Brigitte Bellini-Mungo. Ms. Reyes has also recently studied Historical Performance within the prestigious Jacobs School of Music where she was showcased in their production of Bach: St. John Passion, and was frequently a soloist for the Bloomington Bach Cantata Project. Stephanie is revered as a choral scholar, was a member of the Texas State Chorale for six consecutive years, has conducted at the 2015 TCDA convention in San Antonio, and has served as the Associate Director of the Texas State University Singers, Men's Chorus, and Chorale. Aside from conducting, Ms. Reyes has been active in opera, playing the roles of Mrs. Olsen in Street Scene, the Sandman in Hansel and Gretel, Madame Laminoche in Angelique, Dinah in Trouble in Tahiti, and the Old Prioress in Dialogues of The Carmelites. Along with her superb operatic work, Stephanie has given invigorating performances as the alto soloist for several large choral works; such as Mozart's Requiem, Rachmoninoff's All-Night Vigil, and Bach's St. John Passion. Currently, Stephanie serves as the artistic director for an early music chamber choir she founded in 2015 titled: Les Ancients.
---
Sean Riley, Violinist
West Lake Location
Violinist Sean Riley maintains a career throughout the United States, Europe and Asia as a performer, entrepreneur and educator. As a solo artist he was given the honor to perform for Charles, the Prince of Wales at his 65th birthday celebration and the Sultan of Oman in a special evening performance in London.
Sean's interest in innovative methods of communication has led him to creating performance programs with social media at the Royal College of Music, using Critical Response Process to teach communication and leadership at the Trinity Laban Conservatoire of Music and Dance, and winning an innovation grant to 3D print a six-string electric violin to perform John Adam's The Dharma at Big Sur. These entrepreneurial practices have led him to a professorship at the Trinity Laban Conservatoire in London.
Sean holds both Bachelors and Masters Degrees in violin performance from The Juilliard School as well as an artist diploma and Master in Philosophy on the subject of performance training and peer communication in higher music education from the Royal College of Music, London. His teachers have included Radu Blidar, Kyung-Wha Chung, Hyo Kang, Roland and Almita Vamos and Brian Lewis. Sean the recipient of the Williamson Foundation of Music annual grant, Rayne Foundation grant, Donald Paterson Award and the Worshipful Company of Musicians Silver Medal and the Rainwater Innovation Grant.
---
Kimberly Sandoval, Vocalist
West Lake Location
Kimberly Sandoval, from McAllen Texas, is a graduate from Texas State University with a Bachelors Degree in Music Studies and a Masters Degree in Vocal Performance. She has performed such roles as Countess Almaviva in Le Nozze di Figaro, Mother Marie from Dialogues of the Carmelites, Dido in Dido and Aneas, and premiered the title role of the newly commissioned opera Lady Bird, First Lady of the Land, which premiered in the Spring of 2016. Ms. Sandoval also performed 2nd Lady from The Magic Flute with Landesbühnen Sachsen Opera Company during their 2016 season in Germany. Branching outside opera, she worked with the Texas State Chorale where she sang as a member and as a soloist – performing and premiering works such as Peterson's Shadows and Lights, Bach's Magnificat and Bernstein's Songfest – working in conjunction with Texas State University's biannual Art Song Symposium. Ms. Sandoval has worked with students from K-12 at schools such as Boone Elementary, Dahlstrom Middle School, and Weiss High School. She worked as a clinician and adjudicator at local and regional choir festivals, and she was an active mentor working with young choirs and vocalists at Texas State Choir Camp and in other festivals such as the Tejada All-Star festival.
Ms. Sandoval's teaching goals are to build a healthy vocal approach to singing and a solid foundation in breath support. Learning to sing is a journey of enjoyment, and she wants to help her students discover themselves through music. "Relax, breathe, love and enjoy the process," is what she lives by.
---
Justin Scheibel, Violinist and Violist
Southwest Location
Justin Scheibel was born and raised in Cincinnati, Ohio and has a passion for both teaching and performing. He earned his Bachelor of Music with distinguished honors from University of Cincinnati, College Conservatory of Music under the tutelage of internationally renowned violinist Piotr Milewski. Justin was regularly appointed concertmaster and principal second of Philharmonia and Concert Orchestra. He also was resident violinist for four years as the youngest member of CCM Chamber Players, a nationally recognized graduate ensemble, where he collaborated with Eight Blackbird and Steve Reich. In his second year at CCM, Justin earned honors for his performance of Paganini's "Violin Concerto No.1" and would later go on to win second prize in the Kurt Weill Violin Competition and perform in televised broadcasts on CET. In Cincinnati, Justin taught an independent violin studio of all ages and studied pedagogy under Kurt Sassmannshaus.
"My philosophy focuses on individuality, positive reinforcement and discipline. Each of us has a unique way of perceiving the world, and it is my belief that the teacher should adapt to the abilities, learning style and personality of each and every student. I emphasize shaping education around the natural learning style of the student while providing a structured curriculum. Ultimately, I want to help every student develop their creativity, discipline and foster a lasting appreciation for music and the arts."
---
Julissa Shinsky, Trumpeter and Theory Lab Teacher
West Lake Location
Originally from Erie, Pennsylvania, Julissa earned her bachelors of music in trumpet performance and music theory from Baldwin Wallace University before earning her M.M. from the Florida State University in music theory. She has studied pedagogy with prominent music theorists and builds her teaching around providing a fun and nurturing environment for her students, which she developed while teaching young students through collegiate musicians. She is currently working on her PhD in music theory at the University of Texas at Austin and continues to play trumpet, French horn, and the piano in her spare time.
Julissa strives to teach music theory and ear training in an engaging way to encourage her students to build an invaluable foundation which in turn immensely helps students with their primary instruments, and with all musical endeavors.
---
Noah Simon, Pianist
Both Locations
Noah Simon is a pianist, composer, and teacher from Austin. He started playing piano when he was six, and he currently studies with Professor Sophia Gilmson at the UT Butler School of Music, where he taught in the UT Piano Project. He enjoys playing all sorts of piano music, but is especially partial to Bach and Prokofiev. He grew up playing in chamber music groups, and he now also accompanies opera, art song, and instrumental music. He is also an active performer of new music, having premiered new works by composers such as Nathan Nokes, Akshaya Avril Tucker, and Jessy Eubanks, as well as his own music. He served on the board for the Golden Hornet Project, a local nonprofit dedicated to commissioning new music by composer-performers.
As a teacher, Noah believes that music is a wonderful way for kids to explore and strengthen their imagination, and that it instills a sense of effort, discipline, and perseverance in students.
---
Scott Simon, Guitarist
West Lake Location
Scott is a professional guitarist and educator located in Austin, Texas . He studied with guitarists for Miles Davis, Bobby McFerrin, Pat Metheny and more while earning his PhD in Music & Technology at the University of North Texas. After graduating, he extended his music studies with post-doctoral work at the University of South Florida.
Simon has served on the faculty of the University of South Florida (2006 – 2011) and earned degrees from Northern Oklahoma College (1990, A.A.), and the University of North Texas (2000, B.A., 2002, M.S., 2005, Ph.D.).
Highlights in his diverse career in music education include the publication of his dissertation on improvisation (ProQuest 2006), and his featured presentation at the UNESCO International Music Council World Forum on Music (Tunis, Tunisia 2009).
In addition to his extensive teaching and performing schedule, Scott is deeply committed to community service and is an active member and devoted volunteer with the Austin Classical Guitar Society (ACG).
As a soloist, Scott has a versatile range of capabilities and is fluent in jazz, classical, and contemporary styles. He teaches all ages and levels from beginner to advanced, and has a pragmatic teaching philosophy based on the goals of the student. His method focuses on building strong fundamentals while learning the style(s) of choice.
---
Andres Vargas, Pianist and Early Childhood Music Director
Both Locations
Andres Vargas was born in Chile, where he began his piano studies at the age of 3. He holds a Bachelors Degree in Piano Performance from the Universidad Austral de Chile where he studied with Ximena Cabello. In 2004, he became a private student of Krassimira Jordan, artist-in-residence at Baylor University. In the fall of 2008, Andres relocated to the United States in order to pursue a Masters Degree in Piano Pedagogy and Performance at Baylor University. He has performed in several cities in Chile, as well as Europe, and the USA.
Prior to coming to the US, Andres taught in two Chilean music Conservatories. He has been teaching piano as a private teacher for more than twenty years. Andres is currently a piano teacher and also the director of the Early Childhood Program at Clavier-Werke school of Music in Austin. As a teacher he enjoys having fun with his students and likes to communicate to them his love for music. Andres is fluent in English, Spanish and German.
---
Grace Wallace, Theory Lab Teacher, Early Childhood Music Instructor and Social Media Coordinator
West Lake Location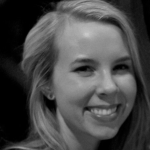 Grace Wallace is a music educator originally from Wichita Falls, TX. She graduated from Midwestern State University in 2013 with a degree in Music Education and taught elementary general music in both Wichita Falls Independent School District and Lubbock Independent School District. Grace moved to the Austin area in May 2018 with her husband Zach in order for them both to pursue careers in music. She is passionate about developing and inspiring young musicians, and she teaches Music Pups at Clavier-Werke School of Music. In her free time, Grace enjoys practicing yoga, leading worship at her local church, and eating good food and watching movies with friends and family.
---
Cheng Wang
West Lake Location
The young pianist, Cheng Wang, has distinguished himself in solo and chamber music. He has given recitals in major cities throughout China, Hong Kong and US.
Cheng has been a top prizewinner of numerous competitions. He is the winner of the Third KAWAI Asia Piano Competition, Shen Yang division in 2010, the 16th Hong Kong-Asia piano open competition, Liaoning province division. In 2011, and the Fifth Shenyang Conservatory piano competition in 2011. (This is the most important piano competition in Shenyang Conservatory of Music). As a solo pianist, he won the 1st Prize at the MTNA (Music Teachers National Association ) Steinway Young Artist Piano Competition of Wyoming state in 2015, the 1st Prize at the MTNA Steinway Young Artist Piano Competition of North-West Division in 2016, and was a finalist at the MTNA Steinway Young Artist Piano Competition. In 2015, he performed Rachmaninoff Piano Concerto No.3, Allegrowith the University of Wyoming Symphony Orchestra, the conductor was Dr. Michael Griffith.
Cheng began teaching as a freshman in China and has been teaching for ten years. He has studied pedagogy with Dr. Theresa Bogard at the University of Wyoming and Prof. Sophia Gilmson at the University of Texas in Austin. In August 2018, he started his DMA career with Dr. Andrew Brownell in University of Texas in Austin and has taught for the Piano Project there as well.
Cheng lives in Austin with his wife Yingying and son George. After fatherhood, Cheng has been blessed with the gift of patience and is skilled in communicating and working with young children.